Lesezeit:
2
Minuten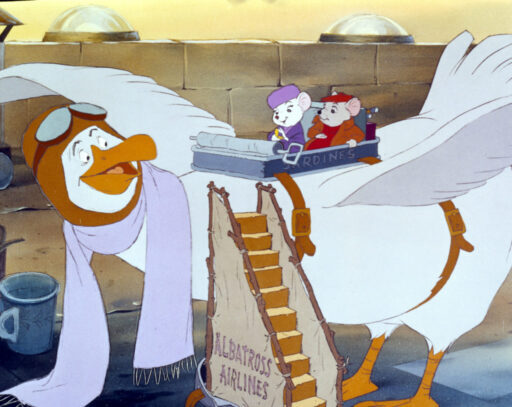 Bernard und Bianca Soundtrack
Hier sind für euch die Lyrics zu Jemand wartet auf Dich aus dem Disney Klassiker Bernard und Bianca – Die Mäusepolizei.
Der Song erhielt 1978 eine Oscar-Nominierung in der Kategorie "Beste Filmmusik"
aus dem Jahr 1977
LYRICS | SOUNDTRACK | HÖRSPIEL
Deutscher Kino-Start: 16. Dezember 1977
Deutscher Disney+ -Start: 24. März 2020
Someone's waiting for you
Be brave, little one
Make a wish for each sad little tear
Hold your head up though no one is near
Someone's waiting for you
Don't cry, little one
There'll be a smile where a frown use to be
You'll be part of the love that you see
Someone's waiting for you
Always keep a little prayer in your pocket
And you're sure to see the light
Soon there'll be joy and happiness
And your little world will be bright
Have faith, little one
'Til your hopes and your wishes come true
You must try to be brave, little one
Someone's waiting to love you
written by/geschrieben und kompiniert von: Carol Connors, Sammy Fain & Ayn Robbins
Interpreters/Interpreten: Shelby Flint
Bildrechte und Informationen: 
© The Walt Disney Company Germany
*Affiliate Links dienen zum schnellen Auffinden der gezeigten Produkte und wir werden am Verkauf der jeweiligen Produkte beteiligt. Ihr müsst nichts weiteres tun, als den Link zu nutzen. Euch entstehen keine weiteren Kosten.  Die Produkte können natürlich auch auf anderen Seiten und in anderen Shops gekauft werden. 
Wir danken Euch für die Unterstützung 💜